Smart Technologies
Empowering Our Clients
We Are on a Mission To
Simplify How Work Gets Done
We believe technology should be simple and accessible to everyone, helping people streamline and improve their day-to-day workflow. crudLi platform helps you to manage and share your business data.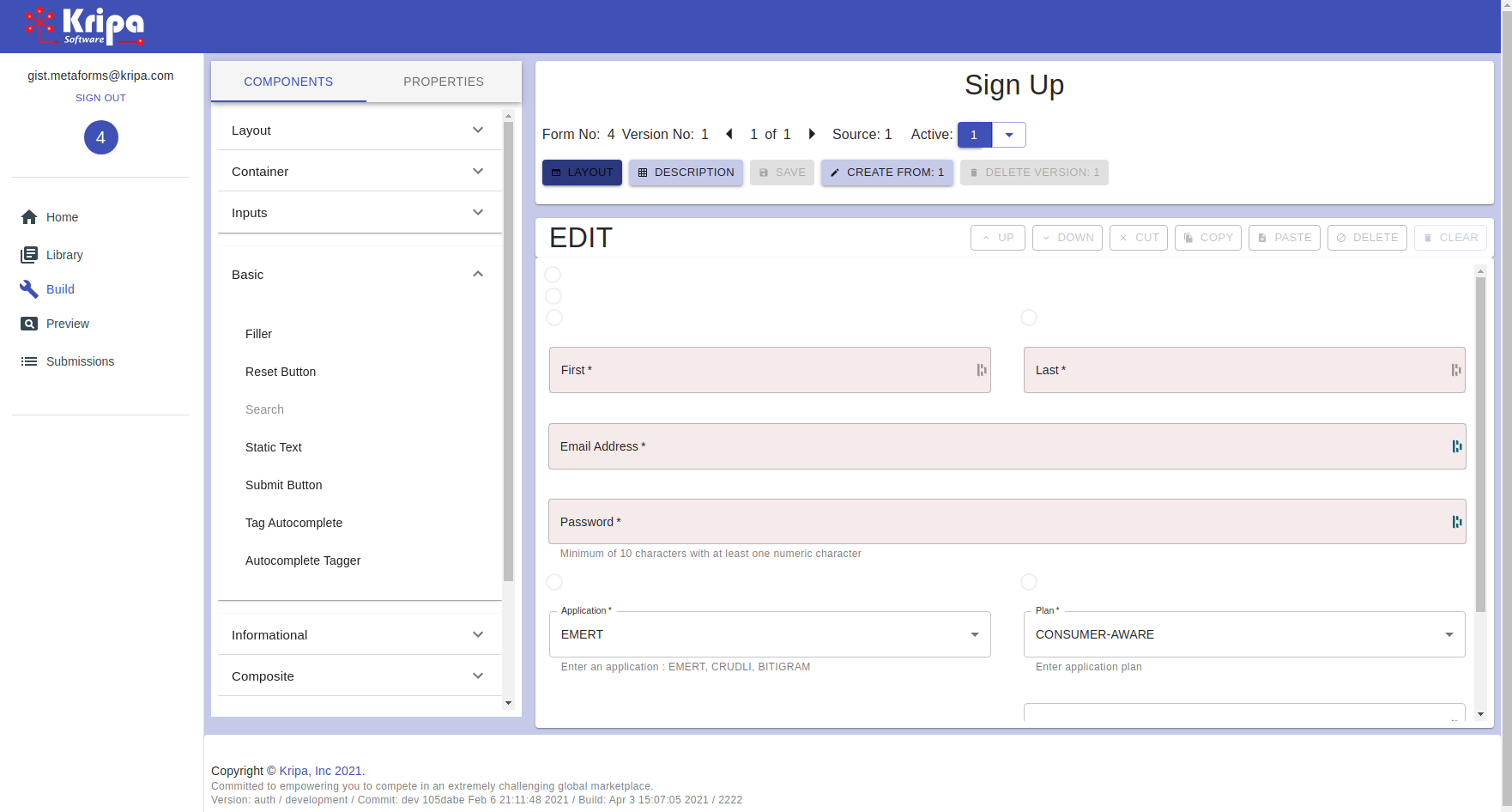 Form Builder
Create your own library of forms to capture business specific data based on your workflows.
We offer a resourceful library of reusable forms. A rich collection of Form Templates that cover most of the use cases and for different industries. Building and deploying forms only takes a few minutes. You can build and rebuild as frequently as needed.
You can preview and do trial submits as you build to ensure it meets your data needs.
Form builder supports linking multiple forms to simulate your existing workflows.
All forms are versioned. You can choose a specific version or the latest version for submissions. Versions allow you to dynamically grow your data gathering while providing the ability to revert if needed.
Data field validations, security and access controls for every form is built-in. You choose if the form is public or private and who has what type of access (submit, read, update and delete accesses).
Form building is very flexible and customizable. Every data entry field has flexible settings and can be easily edited to override preset defaults.
All forms can be used across all screen sizes, devices and can even be printed.
Form Library
A customized library of forms for your business based on your workflows.
Your authorized users can manage their own submissions.
They can access any form to preview and submit as well as to view, update and cancel any of their prior submissions.
All submissions are captured and persisted into the database. Submissions can also be handed off to a service for post processing: Invoke a remote REST service, Update Google Docs, Send out an email, Gather data into a file for download, etc.,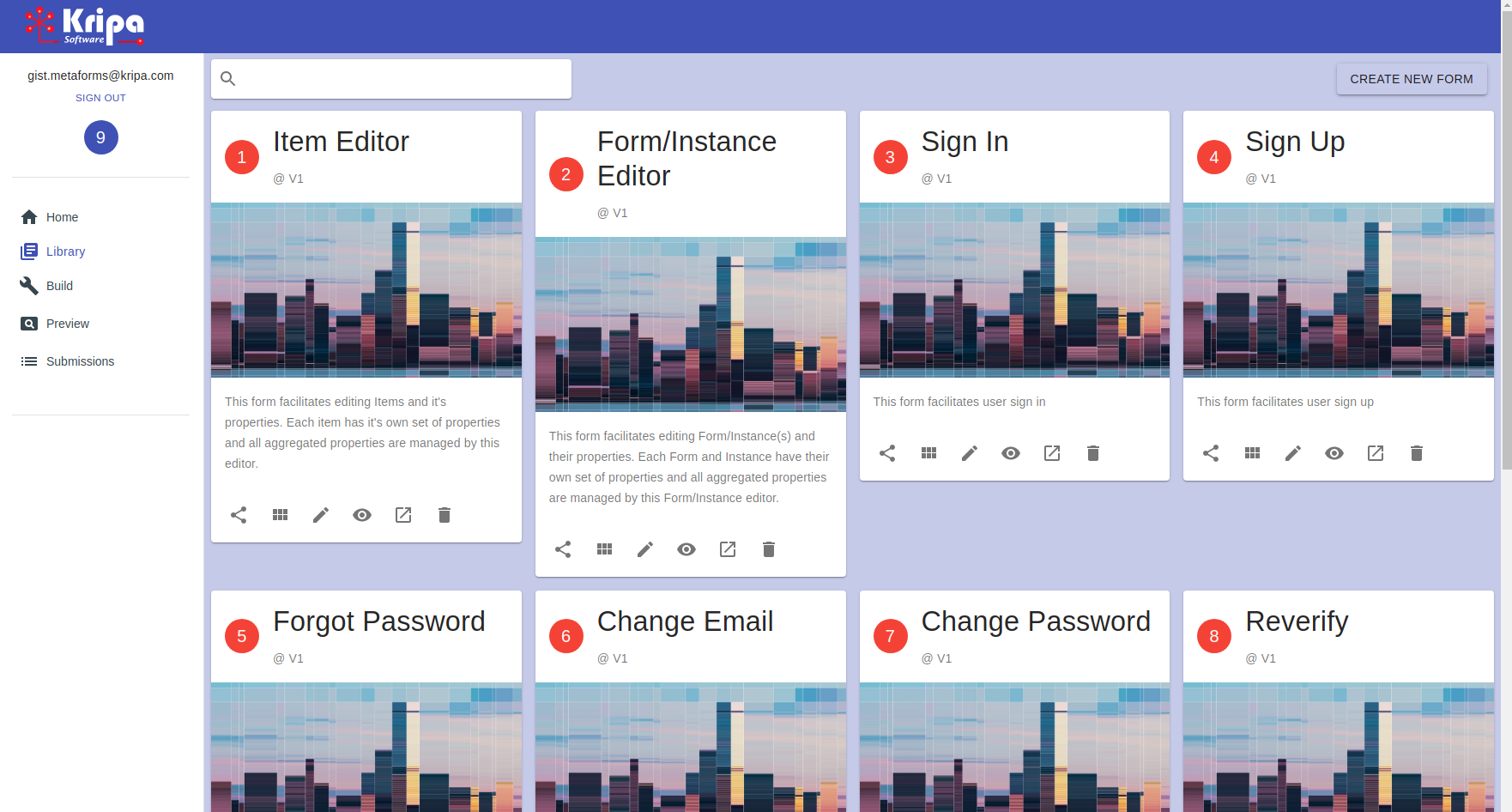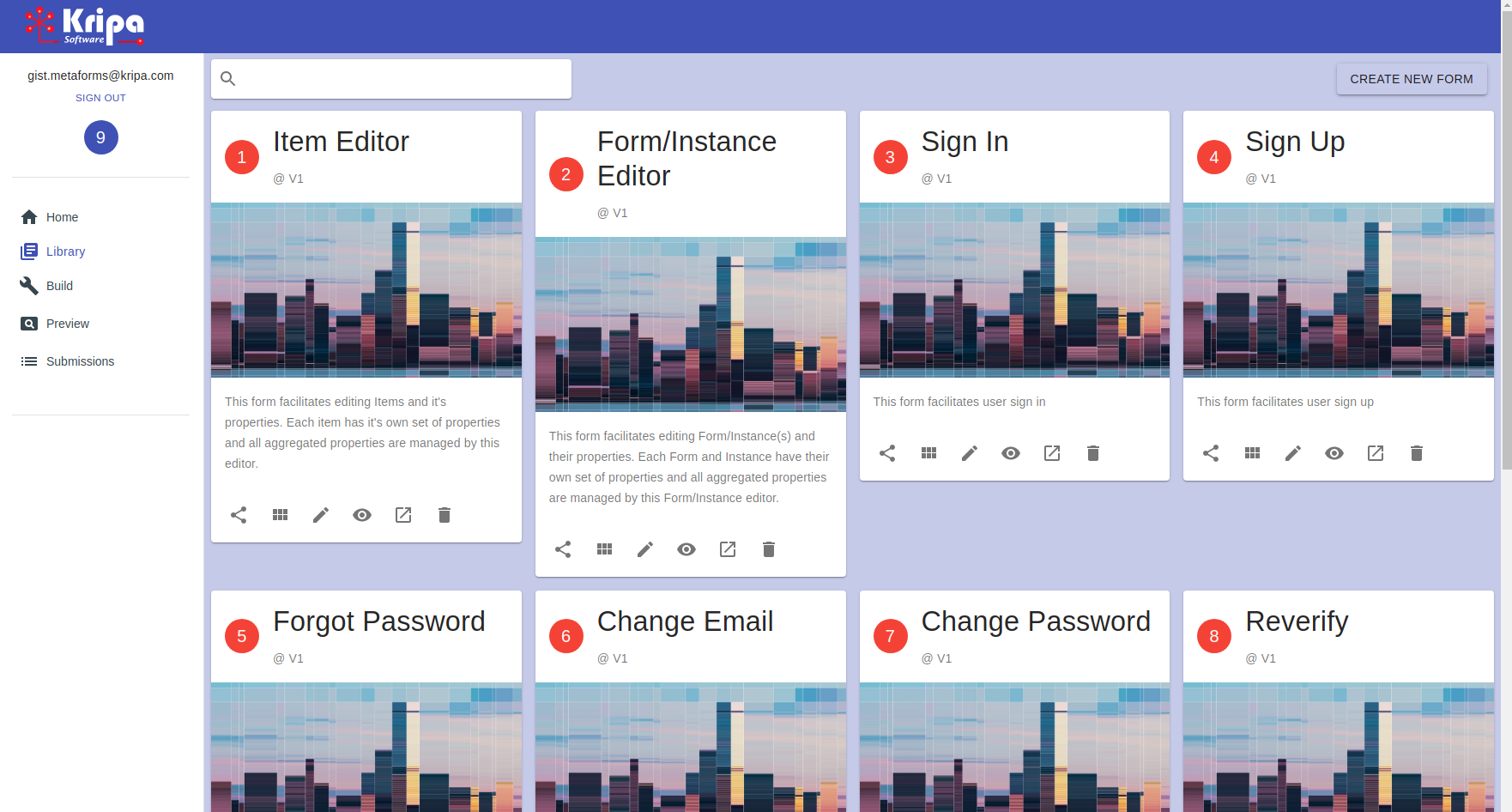 Data Manager
Access all of your business data in one central place. Authorized staff members can read and update any data in real-time as needed. Changes to data are also propagated in real-time and displayed without the user having to explicitly perform an application refresh.
The persisted form data can be presented in the format of your own choosing: A tabular grid format, Charts, Documents, Templates, PDFs, Graphs, etc., The data presentation is flexible and customizable according to business needs. The form data can also be filtered and/or altered using data processors before presenting.
All user interactions against the persisted form data (reads, creates, updates and deletes) are logged and archived for future audit and legal compliance needs.
Forms can be linked together to build internal business workflows and multi step approvals and authorizations.
Form Launcher
You can share your forms with your customers, partners and suppliers to capture data at the source with appropriate permissioning. Forms can be accessed by the general public, authorized customers and/or suppliers.
The launcher for a specific form can be included in email, static web sites and chat messages to make it readily available to anyone at any time.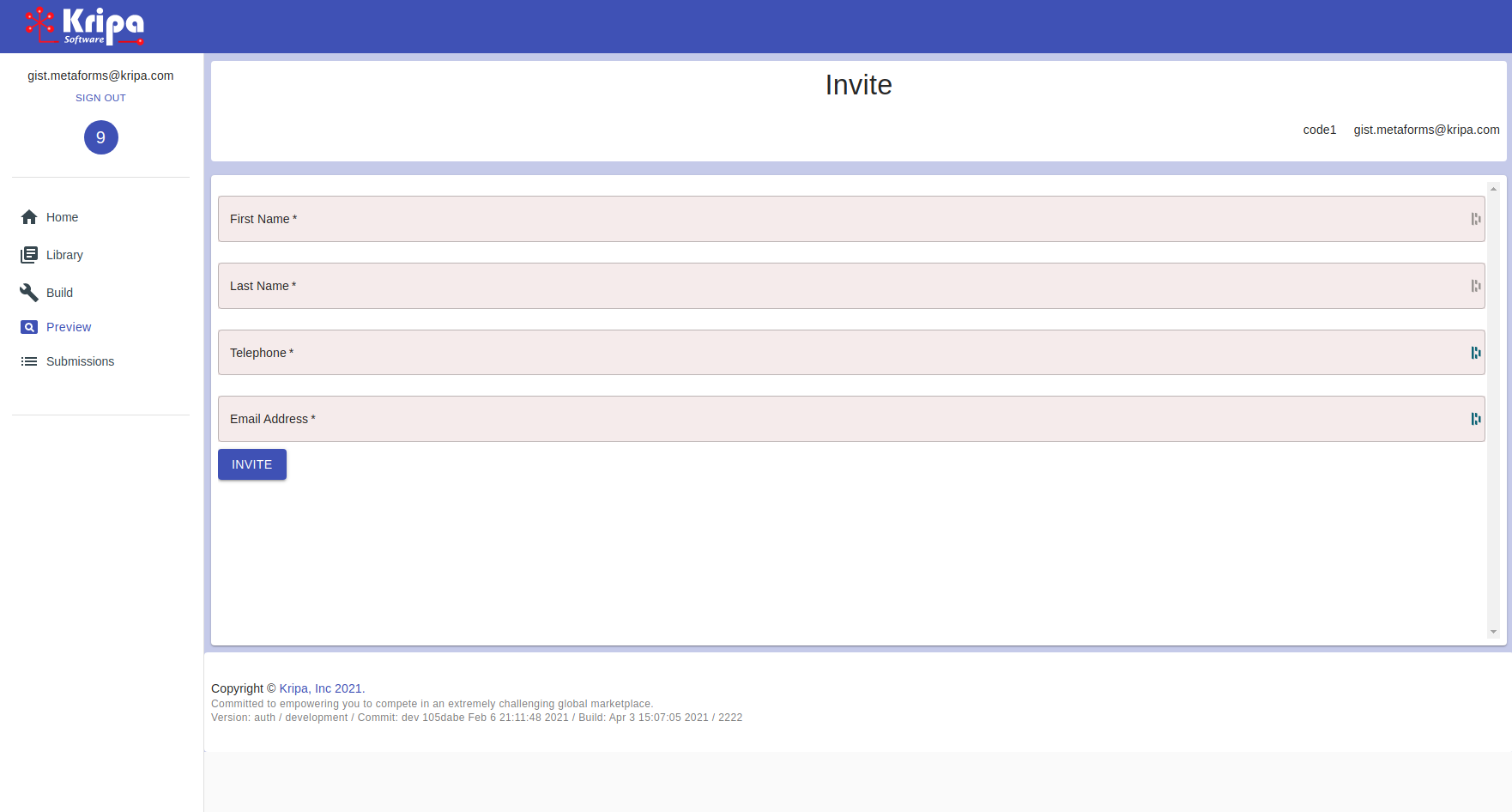 Customize & Extend
We also offer services to customize and extend the crudLi platform to meet your business specific needs.
1. Assist you with uploading your existing data to bootstrap your crudLi onboarding.
2. Integrate crudLi forms in any of your static websites or we can help you create a GatsbyJS static website.
3. Rapidly develop a specialized Single Page Application using crudLi forms.
4. Integrate crudLi platform and forms with internet chat or messaging application.
Conducting business using internet chat is the new norm. crudLi fits the new paradigm quite well.
( We have integrated crudLi with Chat Messaging Application and Chat Bots to provide an exceptional solution for businesses who wish to leverage the internet chat applications with automated workflows and forms processing. See BitiGram.com )
Try crudLi today for free!
You get the noval solution now and access to all future enhancements.